Ever since our founders, Assar Gabrielsson and Gustaf Larson, set out to create the safest cars on the road in 1927, drivers everywhere have been able to utter the phrase "Volvo saved my life." We spend more time in our cars than almost everywhere else and often have our most precious passengers with us wherever we go. That's why our company has always and will forever put safety first when designing Volvo models.
Welcome to the Volvo Saved My Life Club
We're proud to offer a wide range of vehicles so you and your loved ones can create your own amazing Volvo stories. And we're proud to keep the Volvo safety story going strong with new models that carry forward a legacy of caring more about our drivers than anyone else.
Visit our "Volvo Saved My Life" story archive and you'll find out that these cars always have your back. You can read real stories from real drivers of vehicles like our Volvo XC40 model. These stories detail how their car rose to the occasion when they needed it most.
"Volvo safe" isn't just a phrase to us. We view that as the high standard each model must reach, built by nearly a hundred years of making safety our number one priority across the board.
One of the best ways to keep your car safe is to make sure that you take her in for regular servicing according to the recommended intervals for your model. That's why we always have a robust section of service deals and specials for you.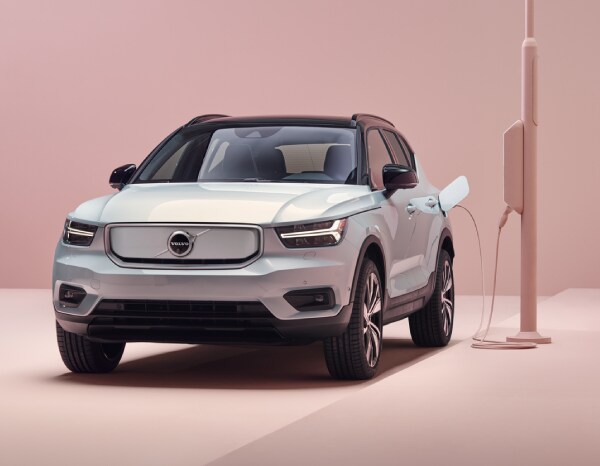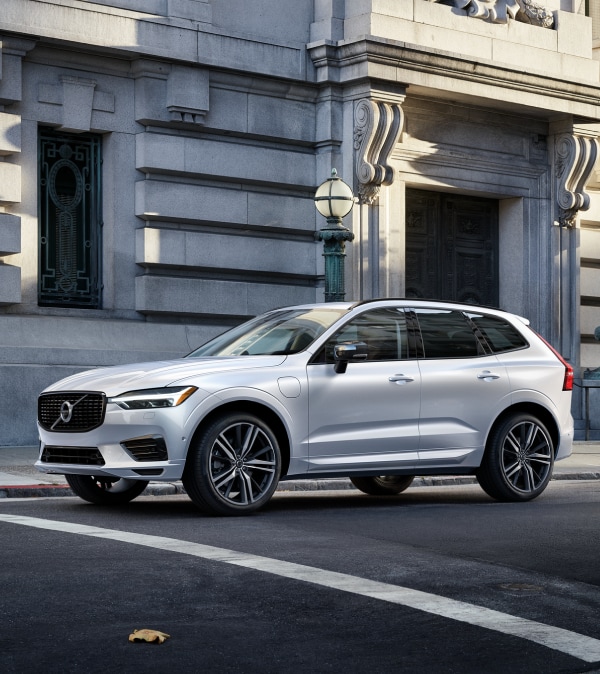 Our Volvo Models Are Built for Safety
Still wondering "Is Volvo Cars safe?" Here are a few stories from drivers just like yourself that can tell you first-hand how our company's commitment to safety is second to none.
"Strapping my newborn into his car seat for the first time was terrifying - I knew it meant we were leaving our bubble in the hospital and we were off on our own heading into the real world. But what is more daunting is you have to drive this fragile, teeny newborn home in your car. I felt so lucky to feel safe and secure in my XC60. Thank you Volvo!"
"While I was slowing to about 35 mph, this older Camry Hybrid slams into the rear passenger side of my car while it was going 60-70 mph. The Volvo held myself and my friends in while the Camry swerved over into a light post and sign. Had I been in another car I don't know what would've happened. I only had this car for 3-4 months at the time, still miss it every day."
"Penny goes with us everywhere, so we got a dog harness from our Volvo dealer - it's nice to know she's safe when she rides. And as a bonus, she really likes the harness! It seems to calm her down a bit as well."
"As my work car, thank goodness, I have never tested the impact safety of my 240. Numerous quick stops and steering maneuvers to avoid incidents over the years, but no accidents. Have always enjoyed the confidence of knowing the safety provided if it ever was needed. Just a note of thanks for the years of driving pleasure. Proudly display KY historic auto plates. 513,000 miles. Original engine with no major repairs."
Welcome to the Volvo Saved My Life Club
Recent models of the Volvo XC60 SUV have included features like adaptive cruise control. lane-keep assist, blind-spot warning, rear-traffic assist, and more. You can purchase a new or used SUV model that's built for a secure driving future right now at our dealership, where we have several trim levels in stock.
We look forward to welcoming you into our dealership soon and setting you up with a vehicle that gives you support and confidence wherever you decide to take her.