Volvo Charging Partners & Stations
The prevalence of reputable Volvo charging partners makes keeping your plug-in hybrid or all-electric vehicle (EV) topped off an easy affair. ChargePoint™ has an unmatched network of charging stations both in homes and on the road, all with cutting-edge technology that will get your car back on the road quickly. Qmerit is the Volvo choice for installing your new dedicated Volvo home charging station. Here's more about powering your electrified Volvo vehicle.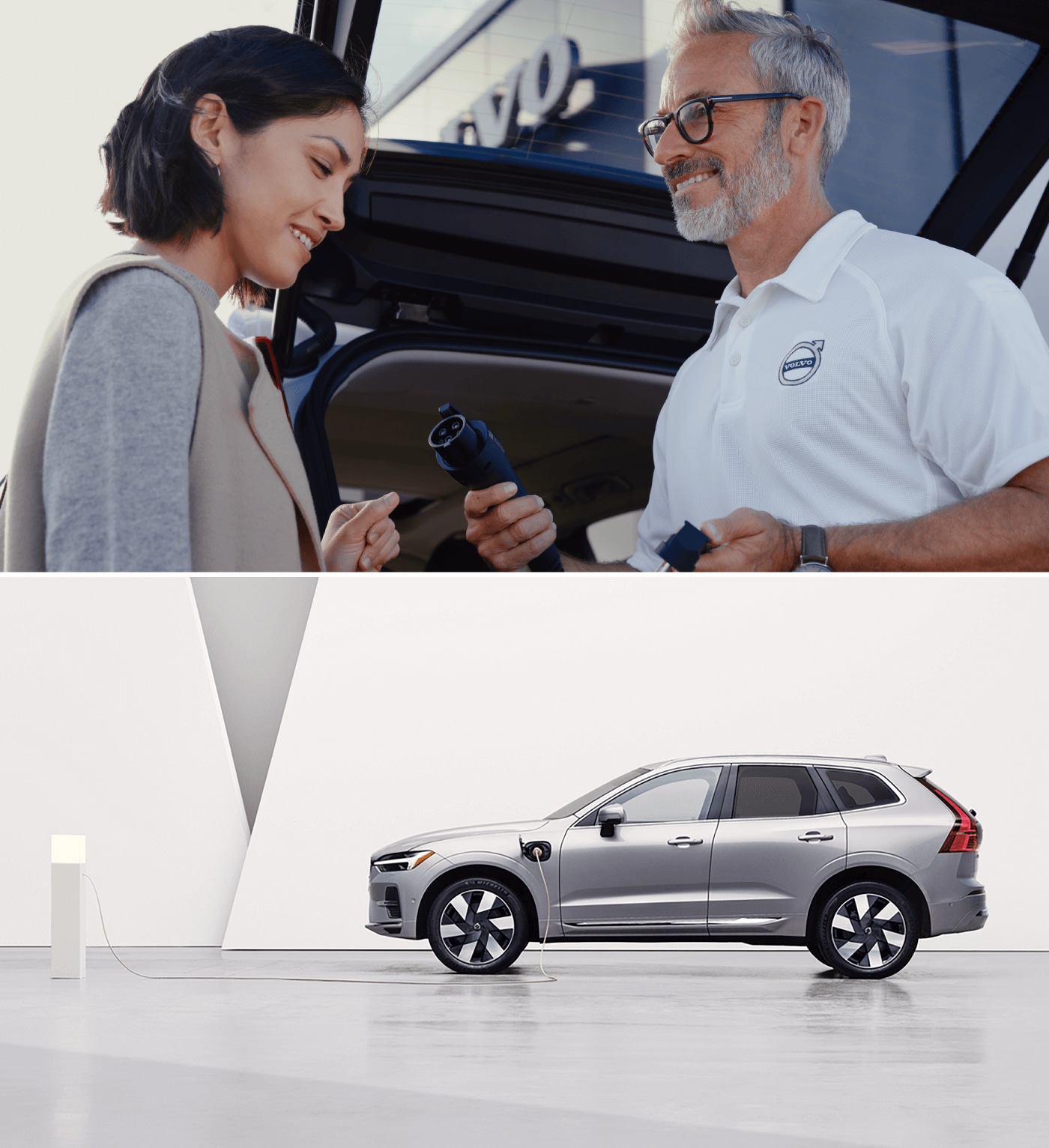 The Volvo Charging Network
A personal Volvo charging station in your home is likely to be the most common method you use to charge your Volvo EV or plug-in hybrid vehicle. That said, long trips – or simply adventures around town in Hunt Valley, MD – will occasionally see you use public chargers. ChargePoint™ is the premier member of the Volvo charging partners for public stations. The company has more than 100,000 charging spots in North America.
ChargePoint™ has designed all of its technology in-house, so you can be confident that everything is well-built and reliable. It's easy to search for ChargePoint™ stations near you, making it simple to stay charged up when you're on the go. The Volvo partnership with this company extends beyond public charging, however.
The main Volvo wall charger that the company recommends is the ChargePoint™ Home Flex. This impressive piece of technology can channel up to 50 amps of power into your vehicle, allowing you to swiftly recharge in the comfort of your home. If you're going to be driving a Volvo plug-in hybrid car or EV, you should consider a ChargePoint™ home charging station.
Volvo Charging Cable Installation
Once you've chosen to have a Volvo car charger in your home, you'll need help installing it unless you happen to be a professional electrician and have worked with such technologies before. Since those types are few and far between, Volvo Cars has adopted Qmerit as one of their prized Volvo charging partners. Qmerit can help people in Hunt Valley, MD, with their home Volvo charging station setup.
Qmerit is one of the most experienced companies in this space, so you can trust them with your home charger setup. It's easy to find a preferred installer online and schedule an appointment to get your ChargePoint™ Home Flex up and running. Whether you're driving an all-electric Volvo XC40 Recharge or a plug-in hybrid model, getting a home charger makes the EV experience far more enjoyable and convenient.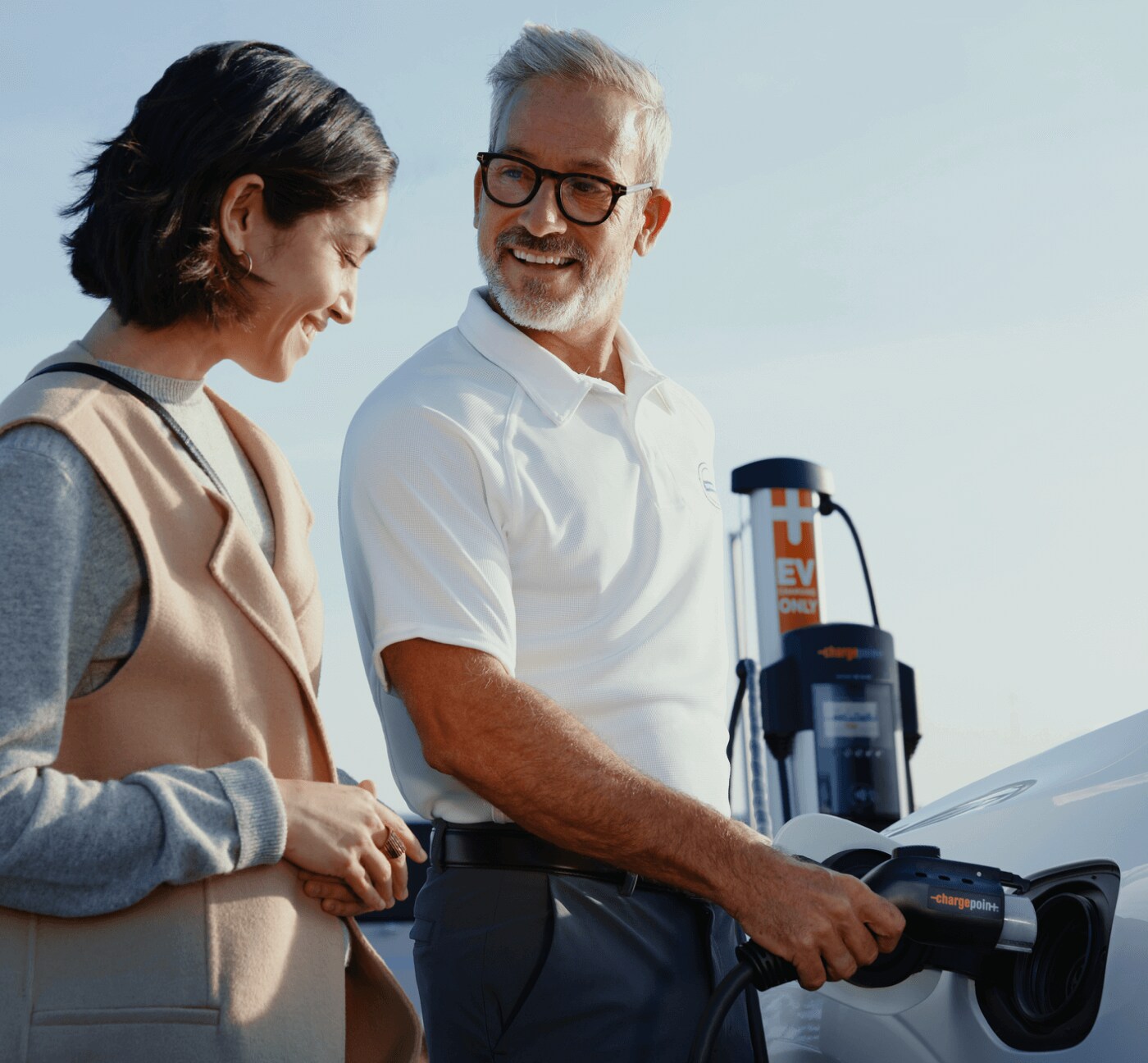 Volvo Plug-in Hybrid and All-Electric Vehicles
The Volvo charging partners work in harmony to keep your Volvo vehicle charged and on the road. The Volvo XC40 Recharge is a sleek all-electric SUV that makes more than 400 horsepower. Blending elite power, style, and efficiency, it's a great choice for drivers in Hunt Valley, MD. Once you have a Volvo EV charger at home and access to the impressive ChargePoint™ network, you'll be driving in style.
Plug-in hybrid vehicles like the Volvo XC90 Recharge offer incredible efficiency without having to make the jump to an EV. For some drivers, this is preferable, given the relative newness of electric cars. If you go this route, you'll still want a home charger to keep your plug-in hybrid working at peak efficiency.
The team at our dealership can get you behind the wheel of one of our Volvo plug-in hybrid and all-electric vehicles easily and is prepared to answer your questions about charging. Visit us in Hunt Valley, MD, today for a test drive or to learn more about our Volvo charging partners.
FAQ
How long does it take to charge my Volvo vehicle at home?
The answer to this question depends on whether you have a plug-in hybrid or all-electric vehicle – and on the model in question. Generally speaking, it takes about eight hours to recharge an EV from 0% to 100% at home. You'll need five hours to bring a plug-in hybrid from 0% to 100% with your ChargePoint™ Home Flex station.
What are the different charging levels for electric vehicles?
There are three levels of charging for EVs. Level I charging uses a standard 120-volt outlet. Level II uses a 240-volt connection. Finally, Level III charging, also called DC fast charging, uses a direct current connection and delivers 480 volts into your battery. The Volvo home charger is a Level II connection, as most homes lack the infrastructure for a Level III connection.
Where can I find Volvo charging stations?
You can find Volvo charging stations all over North America. ChargePoint®, one of the key Volvo charging partners, has more than 100,000 locations across the continent. You can easily search these locations online, allowing you to view publically accessible chargers near you. Your municipality may also have a list of public chargers. Contact our team to learn more about chargers in our region.